Registration is now open for Las Cruces UkeFest 2019 through Brown Paper Tickets. You may register online by clicking the link below OR you may call them 24/7 and register by phone at 1-800-838-3006. Payment will be made through PayPal using your PayPal account or credit card.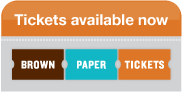 Registration Rates:
Full Festival Early Bird: $125
Includes Friday concert, Saturday and Sunday workshops, jam session, and catered lunch on Saturday. Early bird rate available through April 1, 2019.
Full Festival Regular: $135
Full Festival Student: $75 (for full-time students with ID only)
Concert only – Ages 13 and up: $10
Concert only – Children aged 12 and below: FREE
Saturday lunch – non-festival attendee: $23
T-shirt: Sizes S – XL $20; XXL and XXXL $23
Here's our plan for the T-shirt – depending on the groovy tie-die shirts we get!
Lunch Menu
Your registration fee includes a delicious catered lunch on Saturday. Here's the menu:
Grilled chicken
Penne Alfredo – choice of regular or green chile (it's New Mexico!)
Caesar salad
Green beans
Rolls
Iced tea
The vegan/gluten free option will be:
Stuffed portobello mushroom
Salad
Green beans
Iced tea
Cookies and brownies will be offered during the afternoon Saturday. Coffee, tea, water station available both days.